_____
1. November 2011, POSTERDESIGN for TEDxRheinhessen, MAINZ
with Sonja Hahn and Nathalie Zontag.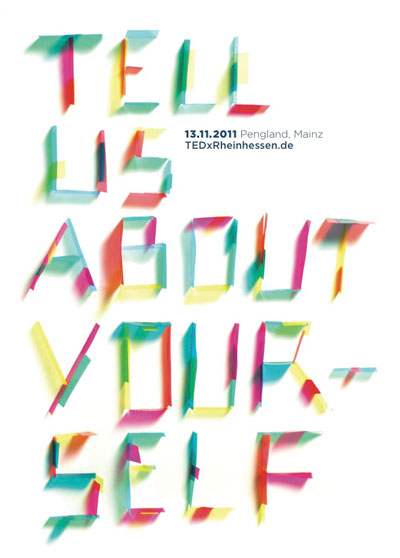 ____
16 July 2011, POSTERDESIGN for THE BUFFALO CLUB, MELBOURNE.
Illustration provided by ROMY.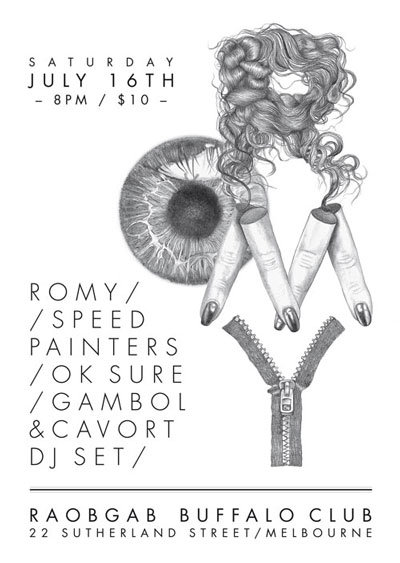 _____
25 May 2011, My interview with Yuko Shimizu on Creative Women's Circle
_____
May 2011, INSTALLATION at CHIQUITICA GALLERY
Las caleñas - This typographic installation is a three metre long
visualisation in thread and clag of the daily Sonido! soundtrack.
Come and have a look. Thanks Jana and Julia.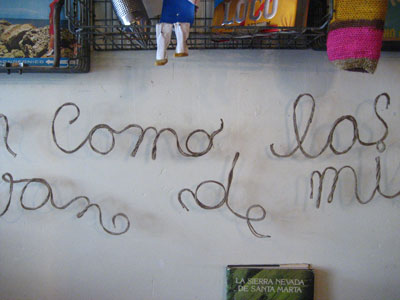 _____
March 2011, SHELL AND BIRD POSTERS ONLINE
At David Lancashire Design I worked on Birds from Northwestern Arnhem Land and Seashells from Goulburn Island - Language Posters.
Identifying key local Bird Species and Seashells, these posters document
the endangered indigenous languages of Iwaidja and Mwang spoken in Northwestern Arnhem Land in the Northern Territory. My tasks included concept design, development and finished artwork, as well as project management including liaising with the client and sourcing images.
Creative Direction David Lancashire.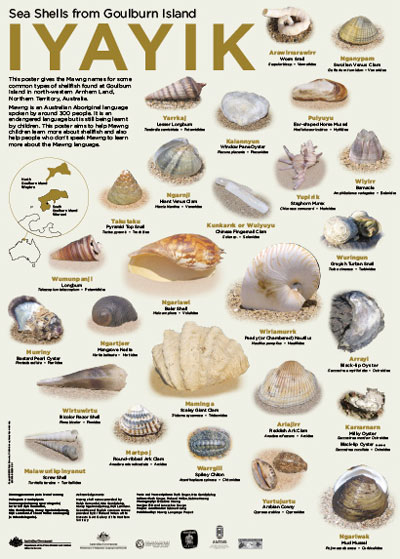 ____
2011, ON THE TRAM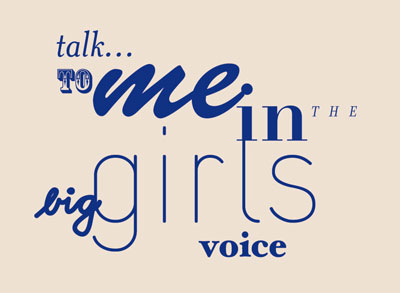 _____
December 2010, INSTALLATION HOSPITAL INTERPRETATION
Whilst working for David Lancashire Design I was involved in a Interpretation Design Project for the Hospital Building at the historic Quarantine Station in Point Nepean National Park, located on Victoria's Mornington Peninsula. Tasks undertaken included design development and finished artwork (typesetting and image-preparation), liaising with the client, as well as overseeing manufacture and installation. Creative Direction David Lancashire.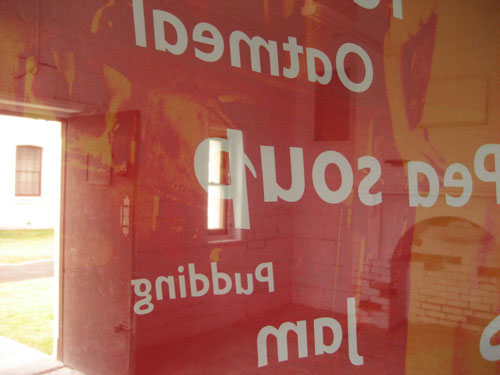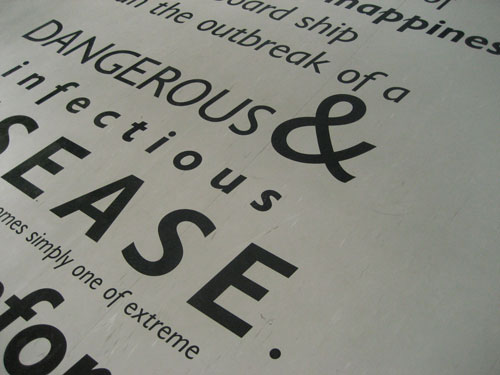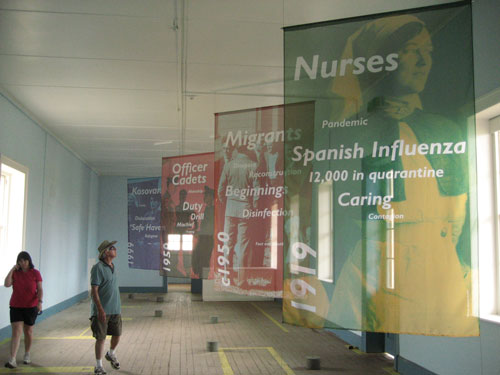 _____
June 2010, MY BOOK ON AUSTRALIAN IN FRONT